Excellence is a visible and noticeable factor of the RUDOLPH brand.
Excellence is a journey without an absolute destination. We will never achieve perfection because we know that there will always be opportunities for improvement, and often, only by taking a step can we see the next ones.
Thus we have walked: always towards Excellence in who we are and in what we do.
Continuous improvement is a daily practice, a goal that we will not achieve, but one that we must always pursue.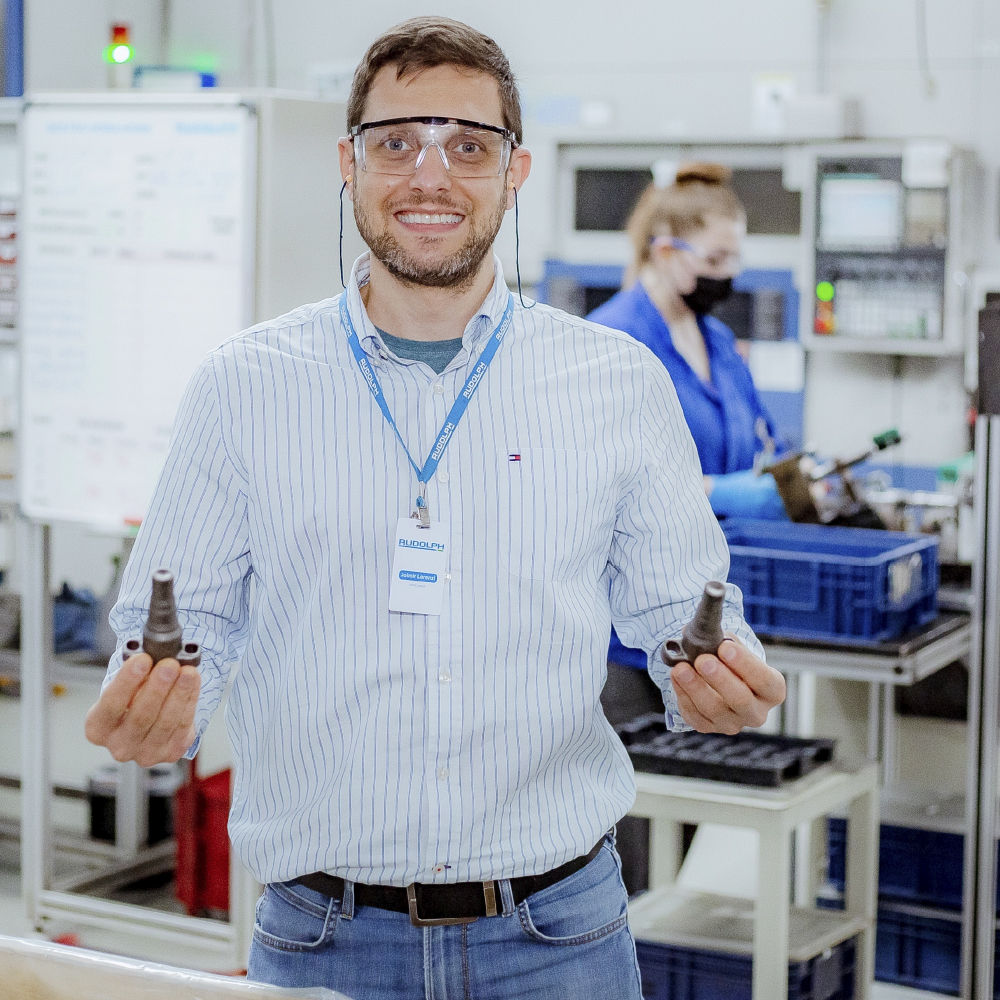 "The pleasure of working at RUDOLPH does not come from comparison. It comes from advancement." – Joimir Lorenzi, Diretor de Operações Rudolph Europa, Gestor de Engenharia e Qualidade Rudolph Brasil.
High Value Chain
Value creation by the management and integration of supply chains of excellence.
The excellence we practice daily has a clear goal: toa better version of ourselves, every day, every month, every quarter, every year.
Thus we guarantee innovation and continuous improvement in our deliveries.
We do this by answering four recurring questions:
. How do we improve our products and services?
. How do we improve our processes?
. How do we improve our culture?
. How do we improve ourselves?
Um palco para o desenvolvimento de pessoas e negócios.